I am oppressed
I am oppressed
The mistake was that I was ignorant of your rules,
no more!
and the gentleman from Pakistan,
who was literally from Pakistan!
framed me
The mistake was that I was ignorant!
of your rules, no more,
and the gentleman from Pakistan, who was literally from Pakistan,
framed me?
But I reject this!
cruel
and
unjustified
punishment
I want to talk to a wise person!
you have to
be a judge to be anything but what is happening to me
is a huge injustice
---
tl;dr – a blocked sockpuppet was complaining on their talk page, and it made for some awesome slam poetry.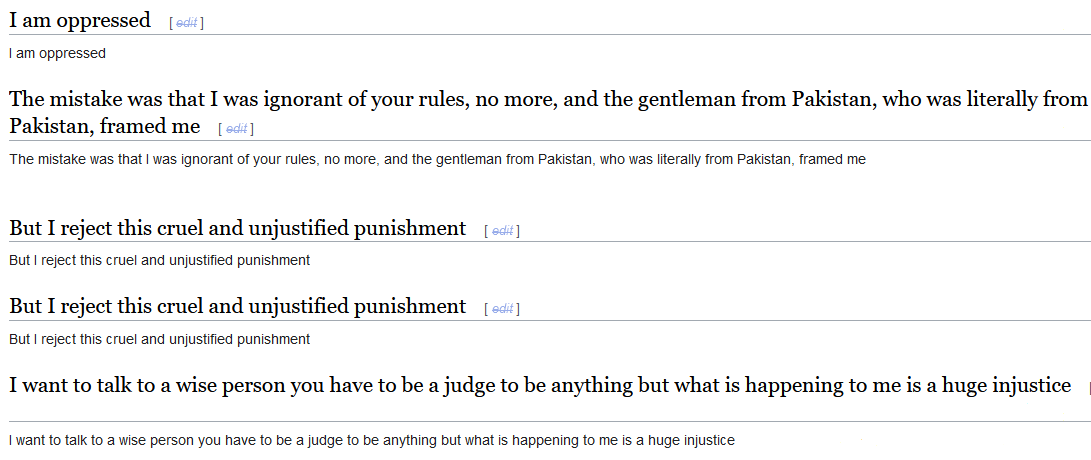 idea by Tamzin, formatting by TheresNoTime